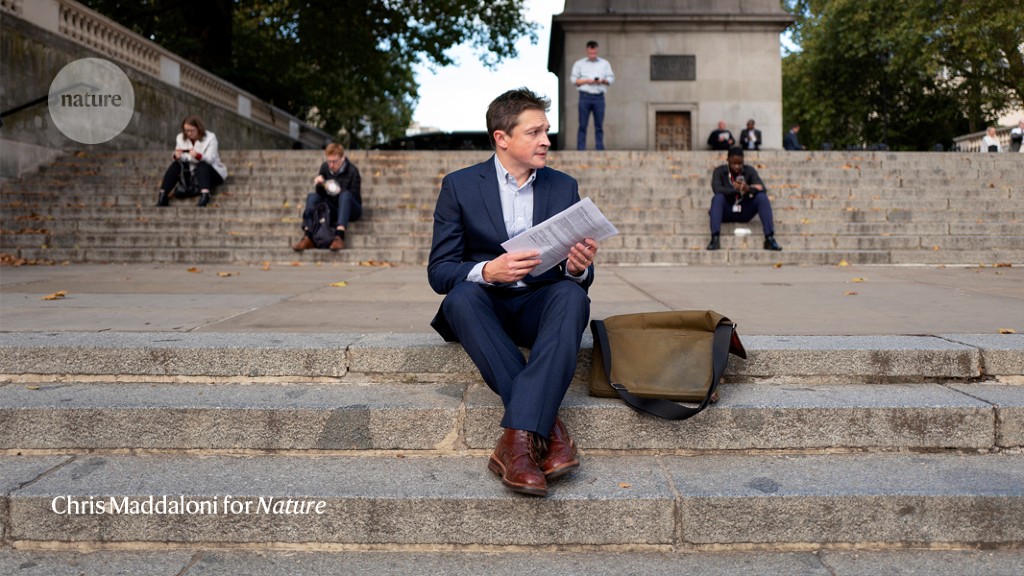 What a personal saga reveals about the lives of scientists – and about science itself
In 2018, a team of Nature journalists and editors began documenting, in real time, the lives and experiences of two scientists at the University of Sheffield, UK. Neuroscientist Alison Twelvetrees and molecular biologist Daniel Bose are set to set up their own research labs. They are also a married couple, and their stories – the ups and downs, triumphs and tribulations – are told in a three-part feature film (and can be heard in four parts). Nature podcast series).
The intention, with the agreement of Ali and Dan, was to present their scientific life over a year or more. Documenting such a process is not very common in scientific reports, where the emphasis is more often on describing the results. Our goal was to chronicle how far we have come to become a Principal Investigator (PI). But neither we at Nature, nor Ali and Dan, did not know if they would be able to form their research groups, or that the story would last more than three years. In addition to the other crises that have arisen, the pandemic would put an end to their experiences.
Universities in the UK, like those in many countries, are run by people like Ali and Dan, who have been employed as IPs on a term contract. In the UK, some 74,000 academic staff – out of a total of 223,000 – are under contract. In the small group of employees who only do research, 35,000 out of 50,000 are on fixed-term contracts, according to data from the UK Higher Education Statistics Agency. For the aspiring university researcher, such a precarious existence is, unfortunately, a rite of passage.
As if that weren't enough, applying for a NP position – possibly leading to a faculty position – is not like applying for a permanent job in many other professions. Researchers who wish to become IP in universities are required to prove a multiplicity of skills. They must be leaders and managers; entrepreneurs; mentors and teachers; accountants and administrators. And during that time, they need to do some cutting edge research and build their post list. In addition, not all IP positions are permanent positions. In some cases, applicants have to compete with their peers for income from external grants to pay their salaries.
Cycle of precariousness
Ali and Dan's attempts to secure funding provide some of the narrative's most telling aspects – for example, having to deal with questions from up to 20 interviewers for a scholarship worth over £ 1million (US $ 1.4 million). Researchers had a one in five chance of success. If they were successful, their funding would support new research talent in the form of doctorates and post-docs. But, as the story of Ali and Dan indicates, these new entrants would also be employed on temporary contracts, thus perpetuating the cycle of precariousness of future generations of researchers.
Employers of doctors, teachers, architects and engineers don't expect applicants to raise money to pay their own salaries. Scientists working in universities should not be expected to do this either.
In the UK, a previous generation of research planners anticipated a situation in which researchers might one day struggle to pay rent. A funding principle called the dual support system followed. Its architects established two sources of public funding: a kitty to pay staff salaries and a second for grants and scholarships. This meant that researchers had access to a secure income stream to support their families while applying for grants. Today, this principle is severely tested. Ali and Dan's story highlights why something closer to the original plan, which offers greater job security, is needed.
But Dan and Ali's story isn't just a fundraising story. It is also a chronicle of the process of science. Scientific media reports usually cover major political findings or decisions. But, as researchers know all too well, such results are the last steps in a much longer and more complex process that is usually not the subject of current articles: the joy of receiving a new one. microscope or seeing a student's experience succeed; the stress of explaining complex science to an auditorium full of students; or the disappointment of obtaining a denial of funding. These are not always covered, and it can create an unbalanced view of what science is.
We thank Ali and Dan for allowing Nature a glimpse into their lives, to witness the daily struggles, anxieties, crises and victories, big and small. Neither of us expected this project to last three years. By publishing Ali and Dan's experiences, we hope to correct some of the imbalance and provide a key missing piece of the picture of what it means to be an academic scientist today.