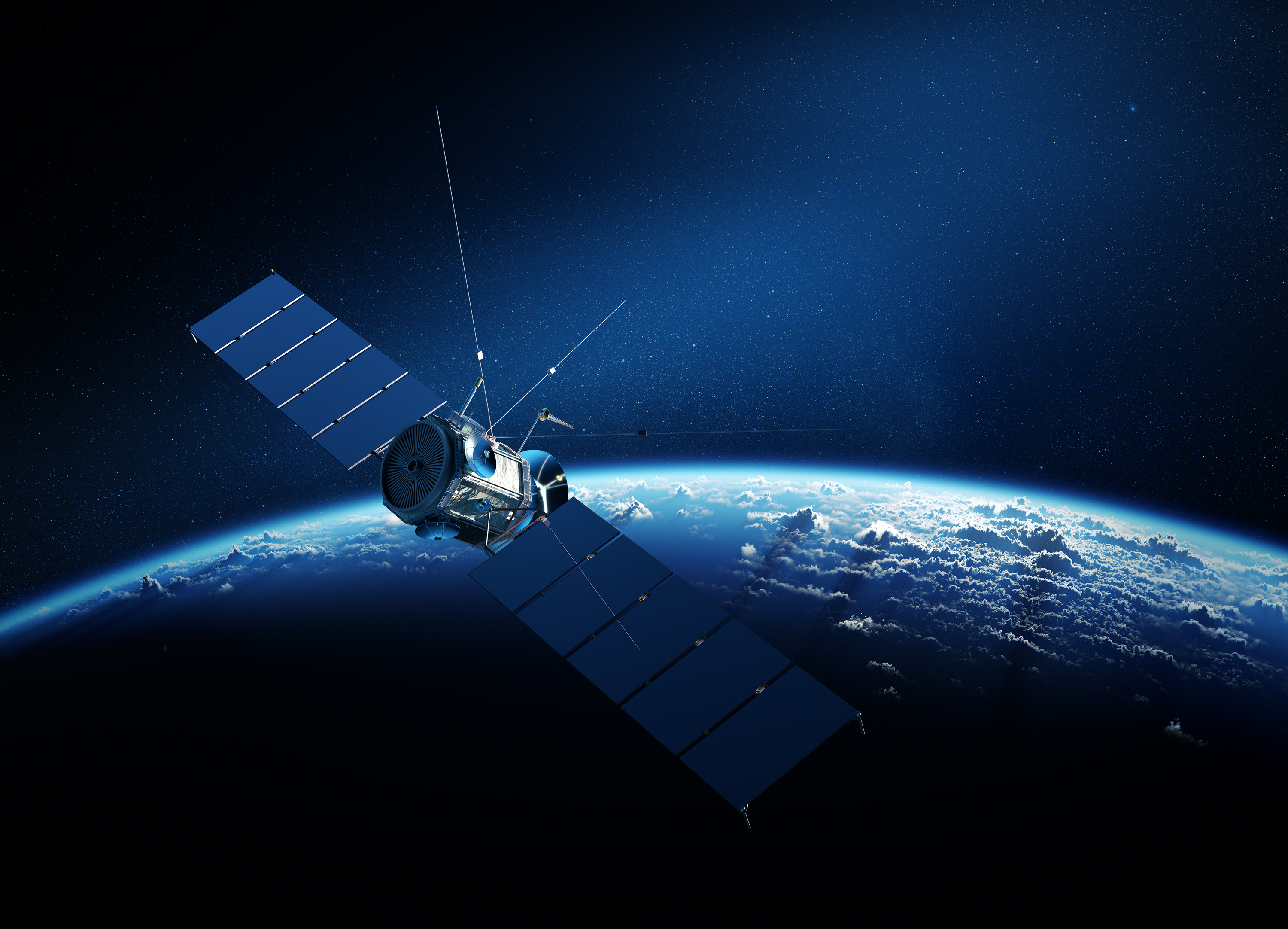 Reaching for the Stars: Collaborating with Industry to Build a Smarter Space Sector
The work of Dr Marc J Ventresca and the Oxford Space Initiative (OxSI) team explores how social science research can influence space commerce and governance policies. As the space economy continues to grow, the goal is to contribute to the development of a responsible and inclusive sector.
"We are interested in how the commercial space sector develops – substantial changes in business and commercial financing, and the need for regulation and governance, and jurisdictional issues," says Dr Marc J Ventresca (Saïd Business school). "Currently, satellite data is an important topic and at the center of dozens of companies. This data promises to help us understand the real-time evolution of climate change, humanitarian well-being, migration, agriculture, floods and wildfires, and traffic jams, so there's a lot of discussion about how to make this data useful.
Exploring the social impact of space is an important theme of OxSI's work. Founded by Dr. Ventresca and Dr. Lucas Kello (DPIR), with Michele Scataglini (Associate Fellow, Saïd Business School) and others, OxSI is building a multidisciplinary research team that examines emerging spatial ecosystems through a social science lens .
Through research, stakeholder engagement, an elective MBA and communications activities, the team is building a strong network of relevant agencies and industry players across the UK – from start-ups to large public bodies, including the European Space Agency, the Satellite Applications Catapult (SAC), companies like Astroscale and a dozen Oxford alumni companies.
Map an emerging sector
SAC has been a key partner in the project, says Scataglini: "Based on the Harwell campus in Oxford, SAC helps organizations get the most out of satellite technology. It also develops tools and resources to show how markets form around satellite data in the UK.
The OxSI team analyzed the results of the SAC to see how UK space sector stakeholders are engaging with their resources. Dr Eddie Ross (SAC Knowledge Exchange Manager) said: "This is going to be really helpful for us, for the UK space sector as a whole. This will help everyone make more efficient and informed decisions.
SAC's goal is to bring together perspectives from across the industry to innovate. A partnership with OxSI was therefore perfectly logical. "When you're working with industry, it's a clearly defined scope and everyone is heading there," Ross says. "But working with Marc and his team is more like a voyage of discovery. You are going to learn things that you didn't know you wanted to learn or needed to learn.
Collaborate for an inclusive space
Following successful projects funded by the University of Oxford's ESRC Impact Acceleration Account, OxSI was awarded a Social Science Engagement Fellowship in 2022 for Ke Wang, co-founder of the Karman project, a Berlin-based foundation that brings together a wide range of leaders from all over. the space sector in the annual cohorts of Fellows and Pioneers. These include early and mid-career engineers, astronauts, scientists, artists, founders and funders, and academics from many countries. The focus is on engaging a diversity of people and expertise, to support a generation of experts who are looking beyond technology to the issues of humans thriving in a sustainable space.
While at Saïd Business School, Wang led joint Karman-OxSI activities, contributed to a pilot program of courses and events, organized workshops highlighting artists and space and another focusing on connections. between the UK and Africa, and developed a policy impact roadmap with OxSI UK partners.
"I can easily immerse myself in the world of business and space," she says, "but here, on a daily basis, you meet amazing people. One day I might be talking to a professor of AI ethics, the next day someone from physics or the energy and climate change department. People from the philosophy department joined us, challenged us and asked us questions. Each time it makes you think and think more. It's so powerful.
Ventresca notes that "While Ke was there, we began to look at the potential for a long-term collaboration." OxSI has also invited a number of Karman Scholars to join their first in-person Smart Space MBA elective course. Having fellows sit alongside Oxford MBA students to learn about the opportunities and challenges presented by a global space industry is another example of the multidisciplinary and cross-sector networking that the team done regularly.
"Working with Karman has blossomed into several other working collaborations, now contributing to our COP27 activity, a collaboration with the ASU Center for Science and Imagination, and great participants for the quarterly panel series 'Smart'. Space,'" Scataglini notes. "We also want to develop collaboration to engage public and private agencies and raise awareness of this emerging agenda, to increase our impact on policy and practice."
The Engagement Fellowship gave OxSI new resources and direction, working closely and learning with the Karman team and their networks. "Oxford and these impact funds have allowed us to build a global network linked to a UK network around emerging initiatives in sustainable space commerce and governance," says Ventresca. "There is a whole world that we have started to consolidate through workshops and meetings, conversations, discussions and awareness. Now we return to research, much more informed by the dynamics of the whole sector. »
More information about OxSI
More information about the Smart Space series