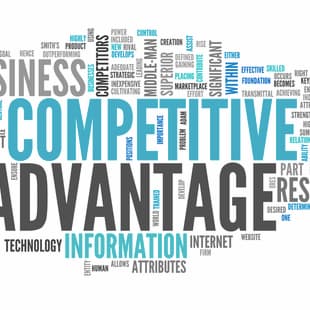 Pictet smiles at countries with a pro-innovation spirit
Countries that embrace innovation to solve problems rather than adopting a strategy of risk avoidance will win the economic race in the medium to long term and this is where investors need to position themselves, Pictet argues. We recently spoke to the Swiss private bank about his thinking.
Markets worry about 1970s-style inflation, COVID-related disruptions, rising interest rates and Ukraine. And while trying to navigate these episodes can sometimes be confusing, capturing the longer-term drivers of growth is arguably the essence of sound wealth management.
At least that's the impression this news service got from an interview with Pictet, the Swiss private bank whose history dates back to 1805. With the prospect of such a long history, Christophe Donay, head of asset allocation and macro research, Pictet Wealth Management, outlined its thinking on this release in a recent interview.
Donay, speaking from his offices in Geneva, believes that with many of the challenges being discussed today, such as man-made global warming, peoples and nations can be divided into two camps: those who believe that people should adopt a precautionary principle (avoid all risks wherever possible) and a pro-innovation mindset, "we can solve this problem". Donay argues that there are certain problems or "negative externalities" that economists have noted over the years and that there are two different ways to solve them: regulation and taxation, on the one hand, and innovation and development, on the other hand.
He associates the first set of ideas with the economist Arthur Pigou and the second with those of the American economist Ronald Coase. Pigou is best known for the concept of "externality" and the idea that negative externalities – like pollution – could be corrected by imposing a tax. (Hence the idea of ​​carbon taxes, for example.) Donay's second view, on the need to harness markets and innovation to solve problems, draws on the American economist Ronald Coase, who developed ideas about why businesses exist and argued that economists should study real-world wealth creation. Another version is that there is a pessimistic and anti-risk approach, and a more cheerful and innovative approach.
With that framework in mind, Donay says a more "Coase"-influenced US, with its strong traditions of innovation, contrasting with that of a smaller conservative Europe, is likely to be a better bet. asset allocation for wealth management clients wondering how to ride the waves caused by new and sometimes frightening technologies and challenges. In the short term, however, Europe seems to have better value than the United States because Uncle Sam has already raised rates, while the Eurozone is not there yet. "We are neutral on the United States [equities] and an overweight in the eurozone," he said.
"The recovery in the United States is underway… in Europe it has not yet returned to its pre-COVID level. We see room for maneuver for Europe to close the gap," Donay said. Pictet took tactical action where necessary. "This year we have been overweight Europe, particularly the Eurozone and especially relative to the United States. We are still waiting for the status quo for the ECB on rates although the ECB has opened the door to a first step later in 2022."
Further afield, however, the picture for the United States continues to be positive when compared to other major countries, he said.
A "third wave" of innovation is coming. This wave concerns nanotechnology, biotechnology, computer science and cognitive science, or "NBIC". said Donai. The past few decades have seen a second wave, driven by internet-related developments, for example, he said.
The world could pause between the second and third wave of innovation and that pause could mean volatility and challenges for markets, Donay said.
This news service spoke with Donay days before the Geneva-based group announced a 13% increase in operating profit to 3.251 billion Swiss francs ($3.52 billion) and an increase of 75% of its consolidated net profit of 1.008 billion Swiss francs. . (Net profit includes an extraordinary gain from the sale-leaseback transaction that Pictet executed during the year regarding its main building in Geneva.) Assets under management or in custody increased by 15% to reach 698 billion francs as of December 31, 2021.
In his 2021 Horizon document examining trends for the next 10 years, Pictet said he disagreed with the claim that the days of high innovation are over, as claimed by authors such as Robert J Gordon or the former US Treasury Secretary and scholar, Larry Summers. "We do not share this view. On the contrary, we believe that we are currently experiencing a radical technological innovation shock, driven by advances in the Internet, computing and computing, automation, transport, new energy, life sciences and smart materials.The four characteristics of this radical innovation shock are that it is disruptive, deflationary, global and has exponential effects that materialize over time. time."