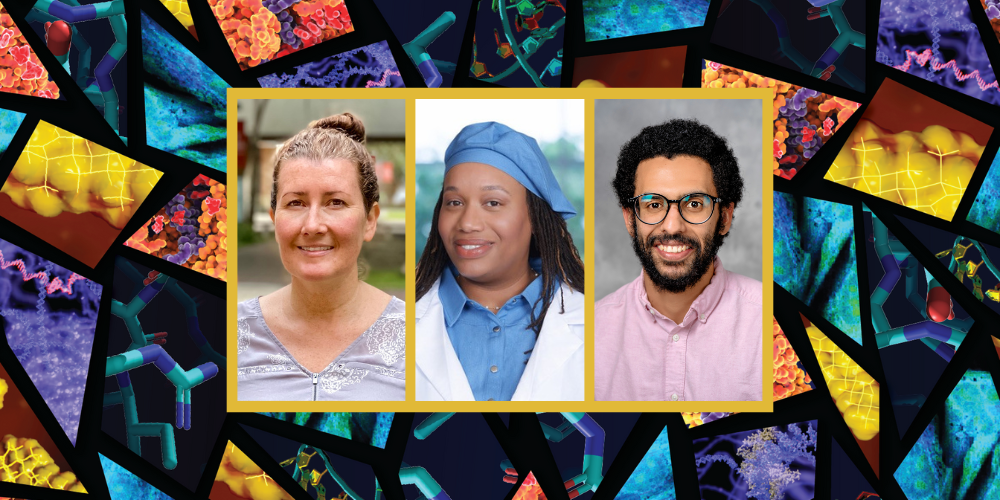 More 2022 MOSAIC Scholars
The American Society for Biochemistry and Molecular Biology has welcomed three more researchers to the society's second cohort for the Maximizing Opportunities for Scientific and Academic Independent Careers, or MOSAIC, program.
In August 2020, the company received a cooperative agreement with the National Institute of General Medical Sciences of the National Institutes of Health to develop and run a program that will support postdoctoral fellows and new investigators from diverse backgrounds who are embarking on careers in research-intensive institutions. (Read more about the $1.27 million prize here.)
In 2021, the company started working with 12 academics. In 2022, he has won eight more, and another group of participants are expected to join in the coming months.
Kirsten Block, ASBMB's director of education, professional development and outreach, is the program's lead researcher.
"I am so impressed with the members of this cohort. The first five announced in April, and now this new group, represent the future of the field and of ASBMB," Block said. "I look forward to learning more about their research projects and introducing them to the ASBMB community at our annual meeting, Discover BMB, in Seattle next spring."
crystal archer
crystal archer spent his childhood in New Mexico and Oklahoma. She earned her bachelor's degree from the University of Oklahoma, her master's degree from the University of Hawai'i at Manoa, and her Ph.D. from the University of Texas Health Sciences Center at San Antonio, where she is now a postdoctoral fellow. Archer also received a Bachelor of Business Administration in Marketing from Northeastern State University in Tahlequah, Oklahoma.
Archer studies ion channels in the laboratory of James D. Stockand. She seeks to understand the regulatory mechanisms of ion channels through their interactions with intracellular proteins and phospholipids.
"So far, our training has been to be good scientists – our research plans reflect that. I think (MOSAIC) will open our eyes to opportunities, ideas and perspectives that we might not otherwise have been exposed to," she said. "I expect the MOSAIC program to pave the way for us beyond science to enhance our confidence in the future and learn how to use our growing professional network and skills to reach faculty positions leading to the desired permanence. I believe the guidance from this program will show me the tools to launch my research program in the right environment and effectively train our next generation of scientists.
Read about Archer's MOSAIC project, "Structural consequences of PKC-dependent phosphorylation of Kv7.2."
DurreShahwar Muhammad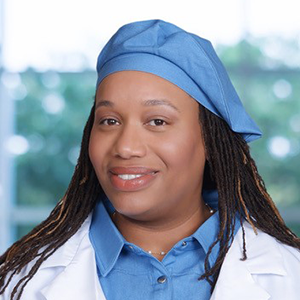 DurreShahwar Muhammad
DurreShahwar "Durre" Muhammad is originally from Chicago. She received her bachelor's degree from the University of Illinois at Chicago and later became a research specialist there. She then obtained her doctorate. at North Carolina State University and is now a postdoctoral fellow at Rice University in Houston.
At Rice, Muhammad works in the lab of Bonnie Bartel, where she studies the signals and pathways that govern peroxisome dynamics and communication with other organelles in Arabidopsis thaliana.
"It is a real honor to receive the NIH MOSAIC award. My network of colleagues outside my specific area of ​​research will expand, providing greater opportunities for research collaboration and outreach. Additionally, I look forward to the mentorship and training I will receive during the K99 phase that will prepare me for the R00 independent research phase," she said.
Muhammad's MOSAIC project is titled "Impacts of Peroxisomes on Cellular Quality Control".
Ian Williamson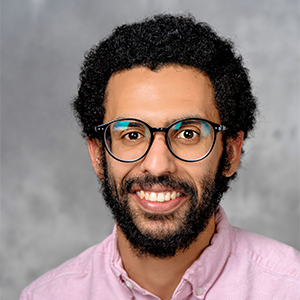 Ian Williamson
Ian Williamson grew up in Sunrise, Florida, in the Miami metro area. He received his bachelor's degree from the University of North Carolina at Chapel Hill, where he also competed in athletics. He remained at UNC as a lab technician and later earned his Ph.D. the. Today, he is a postdoctoral associate at Duke University School of Medicine.
At Duke, Williamson first joined the labs of John Rawls and Xiling Shen. Today, he works in the laboratory of Rodger Liddle, where he studies enteric involvement in neurodegenerative diseases.
"The NIH MOSAIC program will push me to the next level as a researcher and mentor by strengthening my foundation within the scientific community," he said.
Learn about Williamson's MOSAIC project, "Quantification of Enteric Branched-Chain Amino Acid Metabolism in Relation to Other Dietary Nutrients and Microbiota".