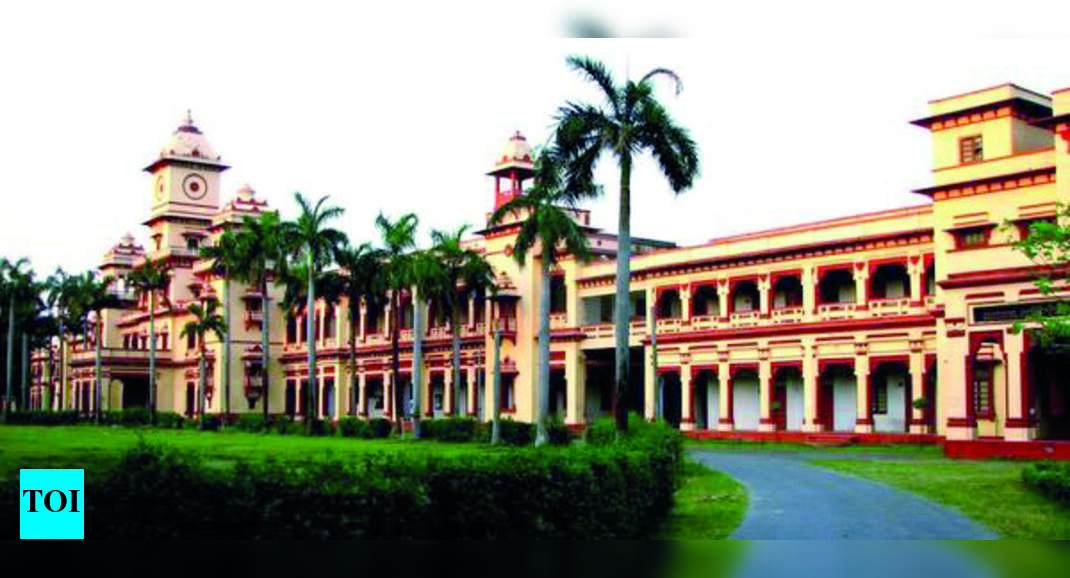 iit: Iit-bhu strives to overcome network availability and cost limitations | Varanasi News
Varanasi: The Indian Institute of Technology of the Hindu University of Benares (IIT-BHU) has initiated research activities to overcome the limitation of internet availability or lack of internet and established a LoRaWAN facility on the campus for research purposes.
The institute focuses on device design, gateway placement and device deployment, as well as the development of related mobile software compatible with all commonly used smartphones. Most agricultural, transportation, health and safety devices these days use the internet to share data. However, the Internet may not work everywhere and consume colossal energy. In addition, a user has to pay the cost of using the Internet service and recharge the SIM connection to use the Internet.
Dr. Hari Prabhat Gupta led the research work with the research team consisting of Dr. Tanima Dutta, Dr. Preti Kumari, Ramakant and Shubham Panday.
According to the research team, a user shares the secure data from one place to another using LoRaWAN with very low power consumption (via battery). Thus, users do not need to replace the battery even after five years. Also, users do not have to pay any monetary cost. This installation opens up various possibilities for research in this direction. It helps in monitoring children, instant communication in natural disasters, agricultural fields, vehicle tracking, infrastructure security and many more.
With the help of everyday smartphones and LoRaWAN, tracking and tracing of children in crowded environments like Kumbh Mela, by parents will be easily possible. Moreover, in case of natural disasters like Uttarakhand flood, Cyclone Tauktae, where communication network infrastructure is destroyed, LoRaWAN is a quick and potential communication solution by creating a social network through sharing messages. LoRaWAN can also extend its access to tourists from other countries who do not have an active internet connection during their visit.
The main objective of this research is to reduce the cost of the device to an affordable level that Indian users like farmers, traders and students can easily manage, which is 3-4 times lower than the devices currently available on the Marlet. LoRaWAN within campus also helps registered start-ups to develop their IoT products inside campus.
The Director of IIT-BHU, Prof. PK Jain congratulated the team members for completing this research. The institute provided financial and infrastructural support for the internal work. The institute extends its support for the next stage to convert the existing multi-storey infrastructure into a LoRaWAN-enabled smart building, which will help with automatic reading of electricity, water and gas meters, verification of places parking spaces available for vehicles, cleaning and disposal of garbage cans. , and automatic watering in the gardens.