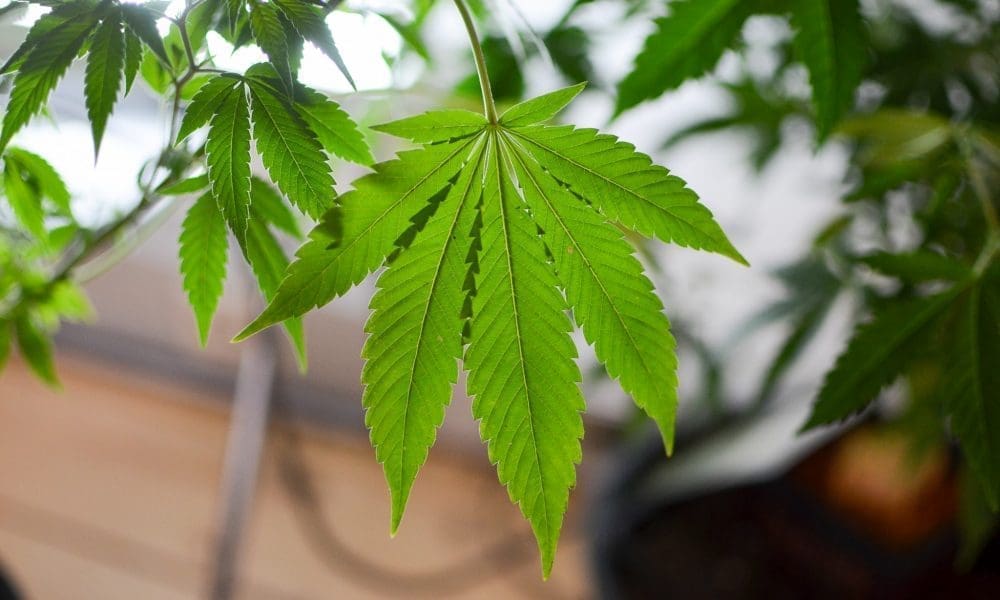 Colorado lawmakers reject proposed marijuana user job protection bill even after gutting key provisions
Following a series of deadly robberies targeting marijuana retailers in Washington state, officials are stepping up efforts for federal cannabis banking reform – a topic to be discussed at a panel discussion next week involving regulators, lawmakers, advocates and stakeholders.
The state's Liquor and Cannabis Board (LCB) said at least three people were killed in the space of four recent days at three different cannabis retailers in Washington. But the problem is not unique to the state; crimes and even murders have taken place at legal marijuana stores in markets across the United States, prompting advocates and lawmakers to demand federal reform to protect the industry and its workers from what they say be the dangers of working in a money-driven industry where many companies have difficulty obtaining bank accounts
LCB Chairman David Postman will lead the virtual roundtable on Tuesday. Panelists will include State Treasurer Mike Pellicciotti (D), Michael Correia of the National Cannabis Industry Association (NCIA), State Senator Karen Keizer (D) and other stakeholders.
"The tragic events of the past week and the escalation of armed robberies over the past few months have demonstrated the urgent need for Congress to act," the LCB said in a press release. "The lack of banking services has become the catalyst for a real public safety crisis in Washington State. Due to their enforced reliance on cash transactions, cannabis retailers have increasingly become targets for armed robbers.
Like/RT please!

"This video shows two suspects entering the marijuana dispensary on Wednesday and holding employees at gunpoint. They are charged with stealing money and products. Two suspects are in custody and a third was killed while exchanging gunfire with #Seattle police." – @BvuePD pic.twitter.com/mllNyL3zZz

— Stock Trader MJ (@stock_mj) March 20, 2022
The video above shows two people walking into a cannabis retailer in Bellevue earlier this month and allegedly stealing money and products with workers at gunpoint. The police department said in a statement there was also a third suspect who drove the alleged robbers through Seattle. Following a pursuit, two suspects were taken into custody and a third was fatally shot, according to King County prosecutors.
"So far in 2022, reports show there have been more than 50 cannabis business robberies, many of them armed, in Washington State. This exceeds the number of robberies in 2021," said said LCB "The roundtable is an opportunity for heads of state, policy makers, regulators and law enforcement to hear directly from participating retailers and share information that may be useful."
Police body camera footage above shows another perspective of the gunfight between law enforcement and Bellevue robbery suspects.
"These thefts are tragic but they are also preventable," Pellicciotti, the state treasurer, told KOMO News. "People steal where the money is. If we get money from this industry, there will be less theft. These thefts are preventable and it's a sensible approach to making our communities safer.
The round table organized by the regulator will take place on March 29 and can be viewed online or listened to by telephone.
At a recent National Association of State Treasurer (NAST) conference, Pellicciotti led a panel focused on cannabis banking reform and, in particular, the bipartisan Secure and Fair Enforcement (SAFE) Banking Act. , sponsored by Rep. Ed Perlmutter (D-CO).
Tonight: State Treasurer Pellicciotti speaks with @KING5Seattle on tragic but preventable armed robberies happening at an alarming rate in Washington #Cannabis retail stores. WATCH NOW: https://t.co/C4dWqh6ySg #SAFEBankingAct

– WA State Treasurer (@WaTreasurer) March 18, 2022
This bill has passed the House in one form or another six times so far, but it has not yet advanced to the Republican or Democratic-controlled Senate. This was a significant point of frustration for the sponsor and advocates, who repeatedly spoke about the public safety implications of isolating marijuana companies from the federal financial system.
Correia, director of government relations for the NCIA and panelist for next week's roundtable, told Marijuana Moment that "the organization's number one priority continues to be that Congress pass the SAFE Banking Act without further delay. ".
"Senate inaction on banking has resulted in needless and senseless violence and death in communities across the country, including in Washington state," he said. "Every day, the Senate leadership chooses to play politics over providing financial services to the cannabis industry and its employees continue to provide criminals with ample opportunity to prey on these legal and compliant businesses. "
That's exactly why I'm in DC this week urging Congress to pass #cannabisbanking This year. This was preventable and we all agree on the solution. Congress can't wait any longer to pass cannabis banking reforms.- MP #SAFEBankingAct https://t.co/v8hRhNrzf0

– WA State Treasurer (@WaTreasurer) March 16, 2022
Colorado Treasurer Dave Young also spoke of the "enormous danger" facing his state's marijuana market during an interview with Marijuana Moment this month.
"You have large sums of money circulating. And so you have robbery, you have violence," he said. "And even, from what I understand, there was a murder in the middle of it. Doing nothing will not improve this situation.
Perlmutter, for his part, has pledged to do something before he retires. He even made a point of talking about the enactment of reform legislation during committee hearings on ostensibly unrelated or broader-ranging legislation, such as during a recent House Rules Committee hearing.
Thank you! I appreciate the support and advocacy of @WaTreasurer and @StateTreasurers across the country who continue to push for #SAFEBanking for their businesses and communities. https://t.co/mdxL5QDqbM

— Rep. Ed Perlmutter (@RepPerlmutter) March 15, 2022
At a recent event hosted by the American Bankers Association (ABA), the congressman said he "will continue to be a real pest and will persist in doing so" before leaving Congress.
Following the bipartisan House's passage of the banking bill, Perlmutter said he naively expected it "to go through the Senate, which is always a bad assumption, because nothing goes through the Senate".
But he has struggled to garner support, including from current Senate leaders who have insisted on enacting full legalization with strong fairness provisions before introducing a bill seen as favorable to industry.
Although he recently said he was "confident" the Senate would take up his bill again this session, the congressman acknowledged that while he supports revisions related to criminal justice reform, to taxation, research and other issues, he knows that 'as we expand this thing and then we start losing votes, especially Republican votes and we got enough votes in the Senate to do that " as is.
Perlmutter also referred to the fact that Treasury Secretary Janet Yellen has looked into the dispute between the feds and the marijuana bank and "she wants to get rid of that and do that."
Ahead of the ABA event, the financial group released a poll it commissioned showing that a strong majority of Americans support freeing banks to work with marijuana companies without facing federal penalties.
Meanwhile, the number of banks that report working with marijuana businesses increased again toward the end of 2021, according to recently released federal data.
It's unclear whether the increase is related to Congress's decisions to pass a bipartisan cannabis banking reform bill, but figures from the Financial Crimes Enforcement Network (FinCEN) indicate that financial institutions continue to feel more comfortable serving businesses in legal state markets.
Some Republicans are scratching their heads over how Democrats have so far failed to pass the modest banking reform with majorities in both chambers and control of the White House as well. For example, Rep. Rand Paul (R-KY) slammed fellow Democrats on the issue in December.
Meanwhile, federal financial regulator Rodney Hood, a board member and former chairman of the federal National Credit Union Administration (NCUA), recently said legalizing marijuana isn't a matter of "if." but of "when", and he again offers advice. on how to navigate the federal-state dispute that has left many banks reluctant to work with cannabis companies.
Hawaii senators change psilocybin study resolution to make access contingent on federal approval